Mount Roberts was beckoning. From so many vantage points on Douglas Island, I could look across the Gastineau Channel and spot the majestic Mount Roberts rising high above sea level - 3,819 feet to be exact. I was determined to climb it, to see the eagle's eye views, take the fresh air deep into my lungs, and find peace of mind atop the mountain. I was determined to do all of this - solo. And it happened - wonderfully, slowly, and surely - marking my highest hike up a mountain.
In planning for the trip, I decided to shave about an hour and 1,900 feet off my elevation gain by taking the Mount Roberts Tram and starting my hike from there. I chose the second to last day of the 2014 Juneau cruise ship season, but little did I know I also picked one of the windiest days of the summer to brave the mountaintop. The friendly shopkeepers at Gastineau Guiding's Nature Center warned me about going on the trails above the Tram. 60 miles an hour wind gusts, they said. You'll get blown away, they said.
And boy did it blow. Like a banshee. From all sides, I was blown around on that trail, but determined to get as far as I could (and back) before sundown. I made it all the way past Gold Ridge to Gastineau Peak. Once the wind finally knocked me clear on my tailbone, I figured it was best to turn back. A hunter had gone missing from this very trail just two days prior - and I was set on not being a statistic or another talking point in the news. So, in turning back towards downtown Juneau, I was proud I made the milestones there for me to achieve that day. The hike down was ever so breezy, not to mention absolutely breathtaking in the midst of the alpenglow.
Juneau's smallness rarely disappoints, and I was thrilled to run into good friends who were up at the Tram for a leisurely jaunt. We shared a bite to eat, had a few celebratory drinks, and reminisced about the fun-filled and challenging summer. Turns out, hunger and laughter with friends is the best seasoning, after all.
Loads of photos below, plus video of a very entertaining Tram ride with Daku'dane John Perkins, a Tlingit storyteller from the Shangukeidi (Thunderbird) clan. The crazy winds start at minute 3:54, and you can see friendly ptarmigan (the Alaska State Bird) at minute 4:59. Enjoy!
The Basics: Heed the Caution Signs and Get Outfitted with Bear Spray, Maps, and Gummies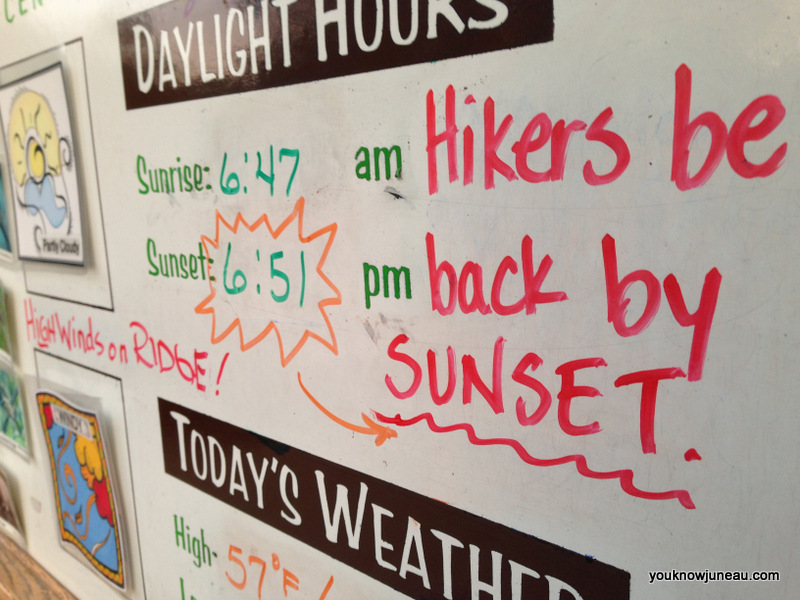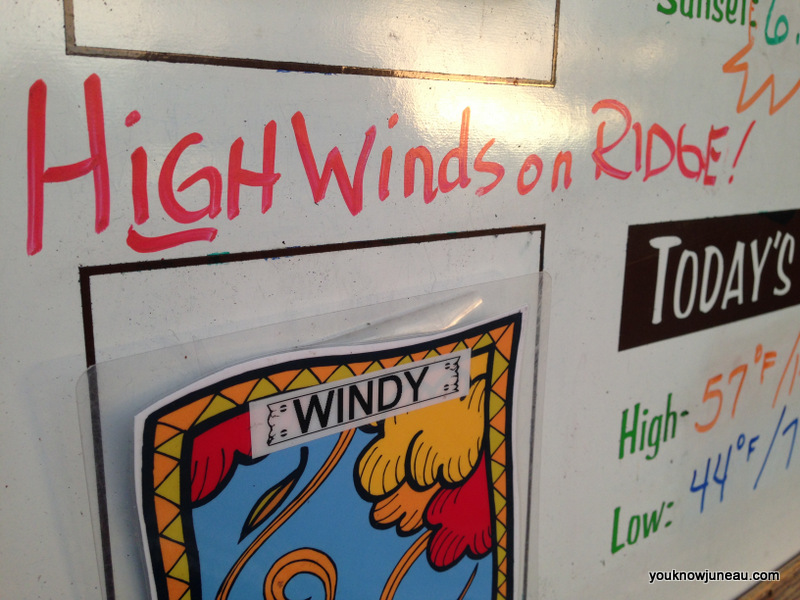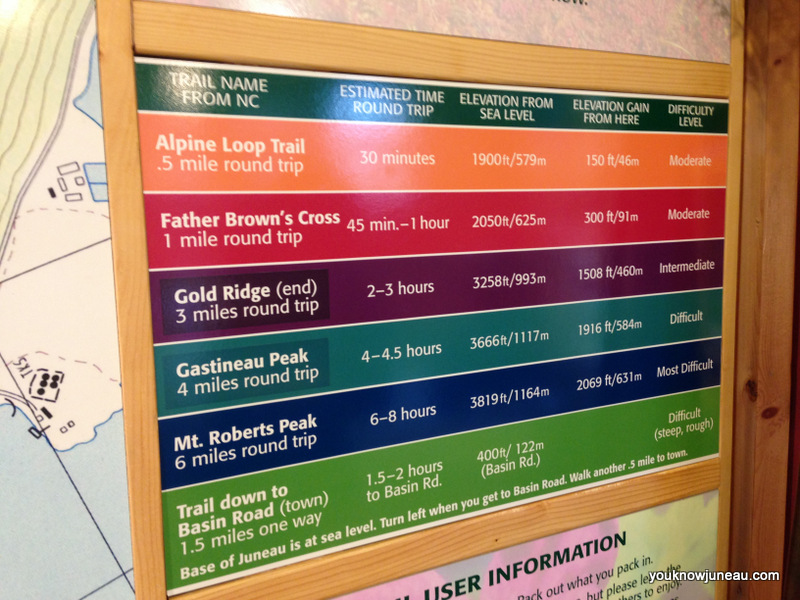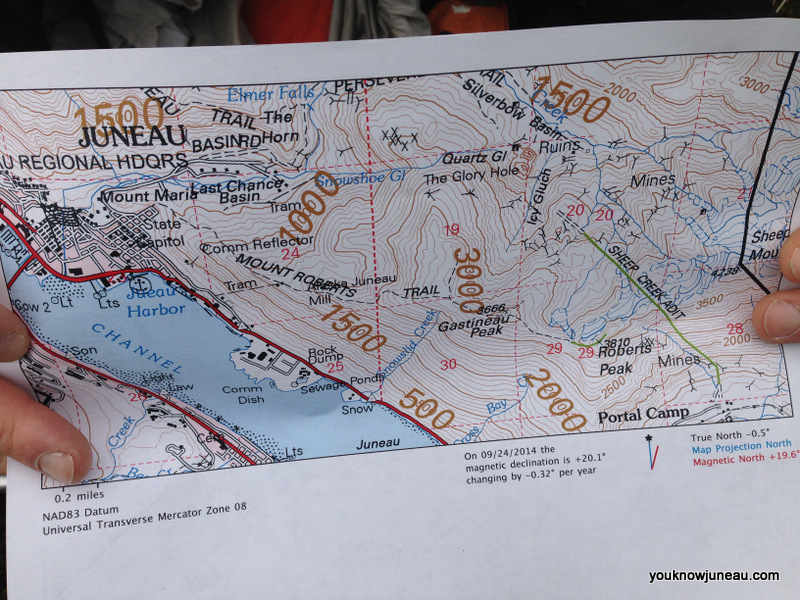 The Views, the Climb, the Top
The Descent Amongst the Alpenglow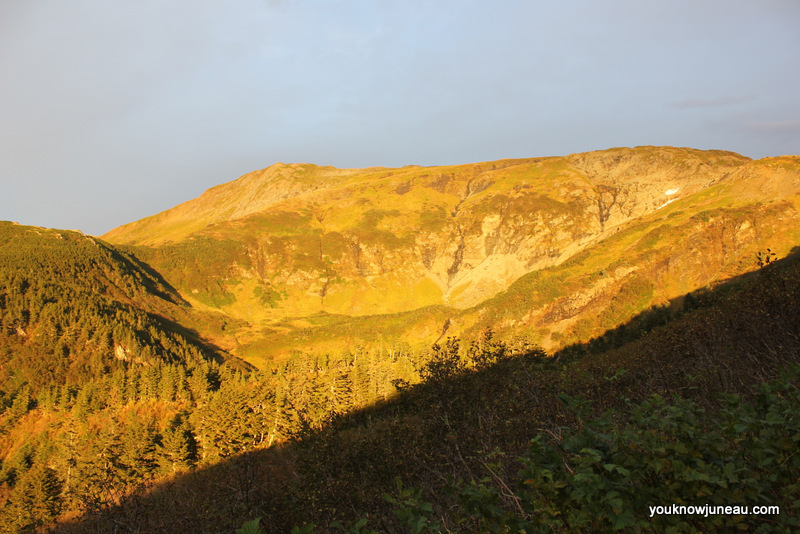 Celebratory Brewskis and Nightfall Over Juneau